The Smart Choice for Quality Chimney Repairs and Service in
Milwaukee, Waukesha, Ozaukee & Washington Counties
Royal Chimney was established in 1980 and is still locally owned and operated. With over 53,000 satisfied customers, Royal Chimney continues the tradition of what has made it so strong over the last thirty-five years- "Quality work at a fair price." This commitment holds true today and is the backbone of Royal Chimney's business.
Royal Chimney has been serving Southeastern Wisconsin for over 42 years. We service over 55 cities in Southeastern Wisconsin, including Milwaukee, Waukesha, Washington, and Ozaukee counties. We have eight chimney sweep technicians certified with the Chimney Safety Institute of America and four Certified Technicians with the National Fireplace Institute in the specialty categories of wood, gas, and pellet hearth appliance diagnostic/ installation training.
Why Choose Royal Chimney Service?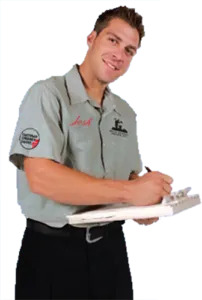 We have the most CSIA certified technicians in Wisconsin.

Our Certified Chimney Sweeps have passed a rigorous test that examines their knowledge of codes, practices, and trade standards.

Each technician has over 20 years of experience

Professional and on-time technicians.

Over 49,000 Satisfied Customers.

Convenient payment options.

#1 chimney servicer in Milwaukee, Waukesha, Washington, and Ozaukee Counties!
Keep Your Home Clean and Safe
Between 2016 and 2018, there was an average of 16,200 chimney-related residential fires every year, according to the U.S. Consumer Product Safety Commission (USCPSC). Don't let your home and family become part of that statistic! Regular chimney cleaning and maintenance keeps your home cleaner smelling fresher and cuts the risk of fires and other accidents.
View our Inspection and Sweeping Processes
Don't trust your home and chimney to just anyone. Count on the #1 chimney servicer in Milwaukee, Waukesha, Washington, and Ozaukee Counties! Call us today at 414-771-2282.